Carrying Concealed During Yoga Class
A year ago in October I signed up for a month's worth of unlimited yoga classes. I arrived at my first class with my hair in somewhat of a ponytail (it was still just a little too short to all stay in), new yoga outfit (yes, I didn't own a pair yoga pants), mat, towel and my GTM purse. As customary in many yoga studios, shoes and coats are left at the door. Some ladies left purses in cubbies, but my GTM concealed carry purse accompanied me to the mat.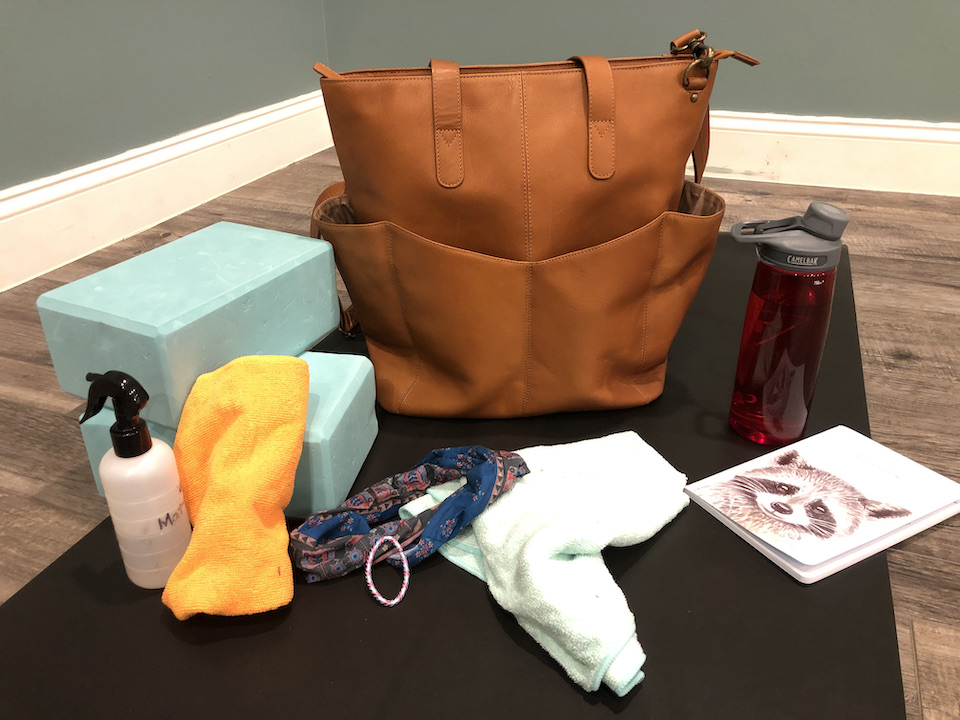 To avoid having to lug too many bags into class, I decided to convert my GTM-107 Travel Tote into a yoga bag. It fits everything I need, except my mat. Here's what I pack in it:
2 blocks
Towel
Mat spray and rag
Water bottle
Journal and pen
Hair ties and headband
Firearm
Now don't get me wrong, yoga class is a place of peace and serenity. A place I feel safe and relaxed. Heck, I've almost fallen asleep at the end of class during Savasana, the final resting post or corpse pose. But that doesn't mean I'm not aware of my surroundings.
You may recall back on November 2, 2018, at a yoga studio in Tallahassee, Florida, 2 people were killed and 5 others wounded. The killer fired his gun 13 times. What if someone could have fired back? Better yet, what if someone could have stopped him before he even started?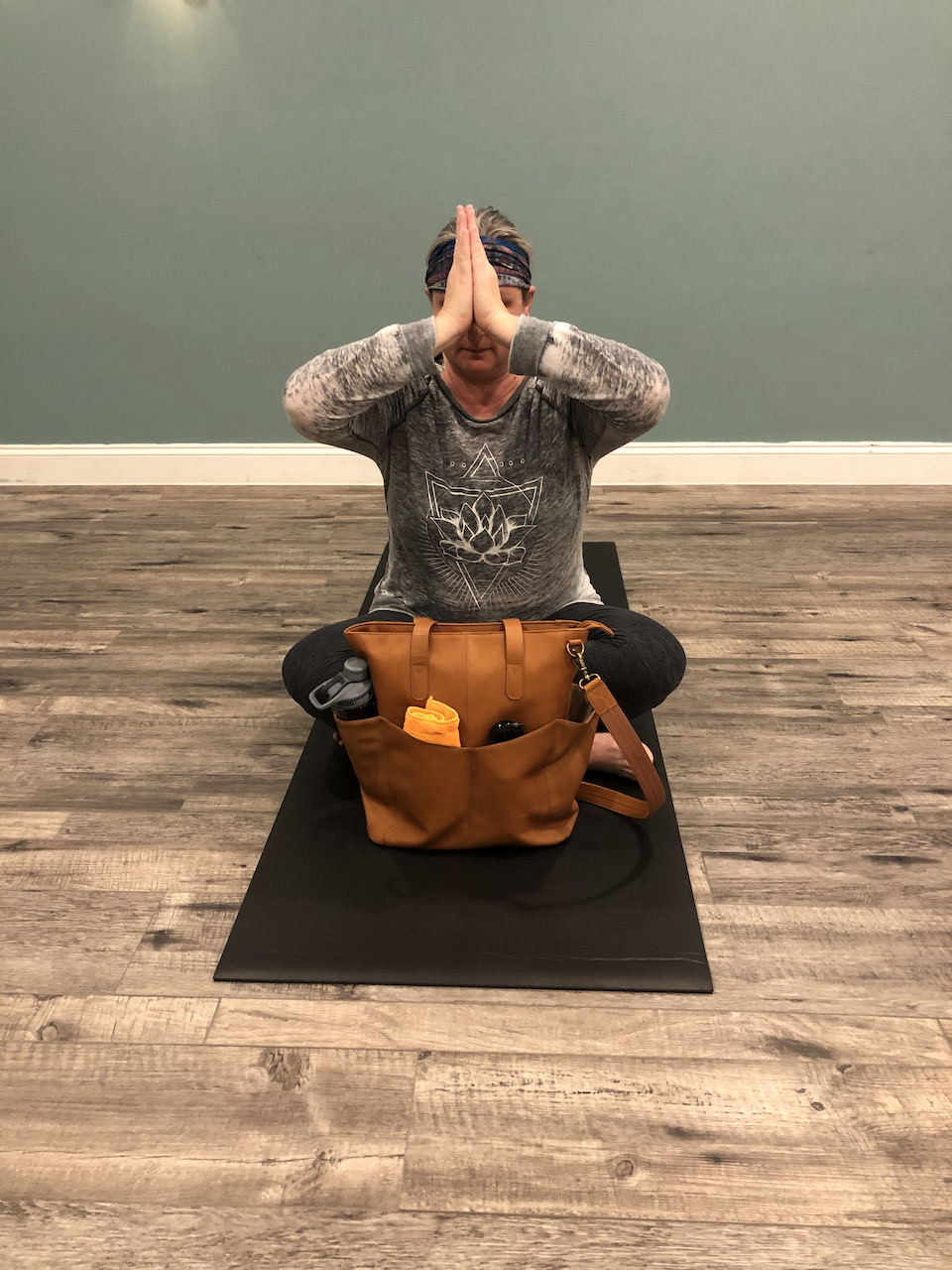 Situational awareness and taking safety precautions during yoga class are a must. Following is a list of suggestions to reduce your chance of becoming a victim
Yoga Class Safety
1. Pay attention when new students arrive. Do they look ready to attend a class? Are they wearing suitable clothing? Trust your gut if something doesn't seem right.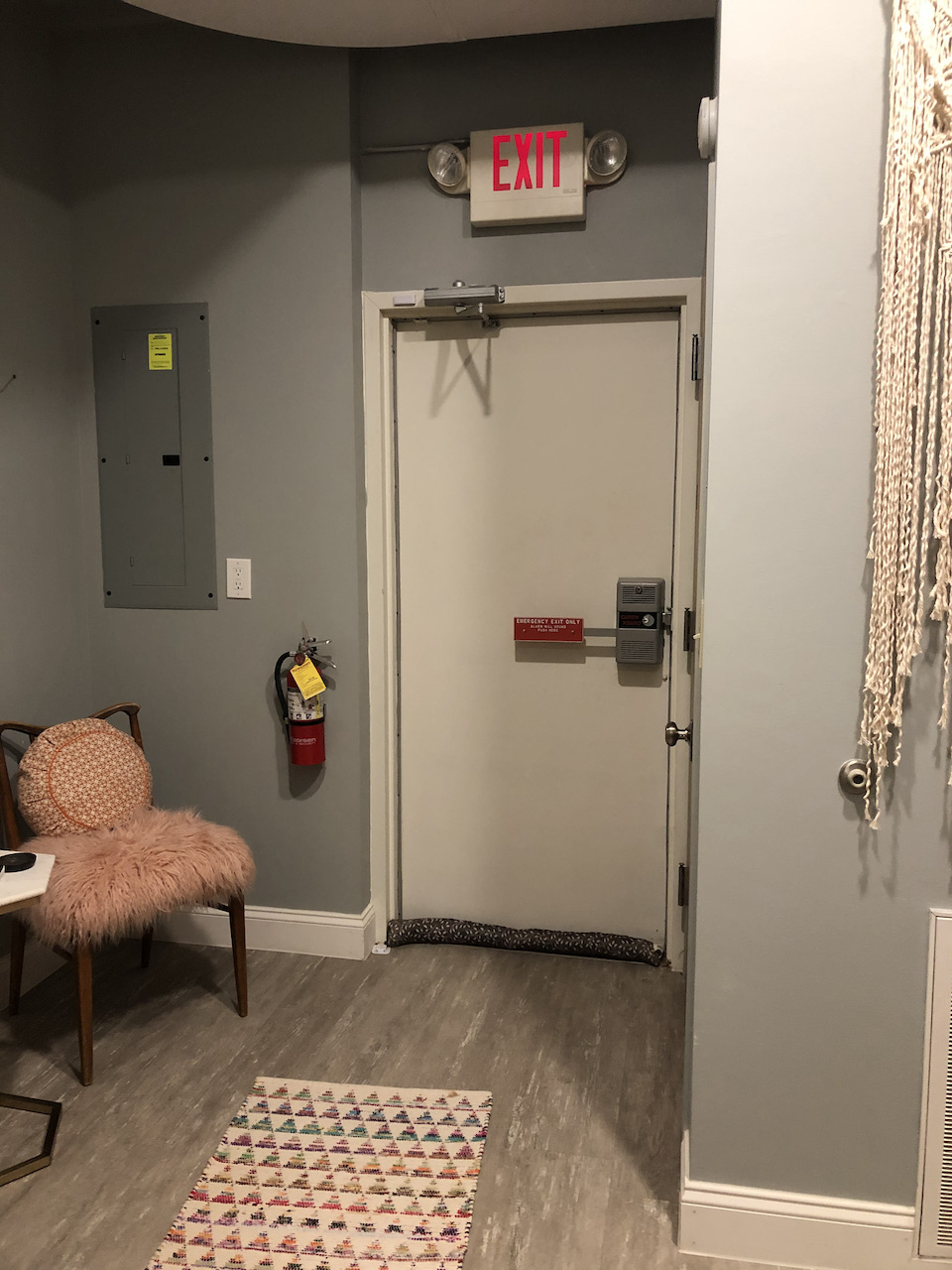 2. Find all the exits at the studio. There is usually a back door that you haven't seen; figure out the fastest way to get there and how to unlock it.
3. Ask the instructor to lock the outside doors during class if nobody is watching the main entrance. If that's not possible lock the door(s) of the room.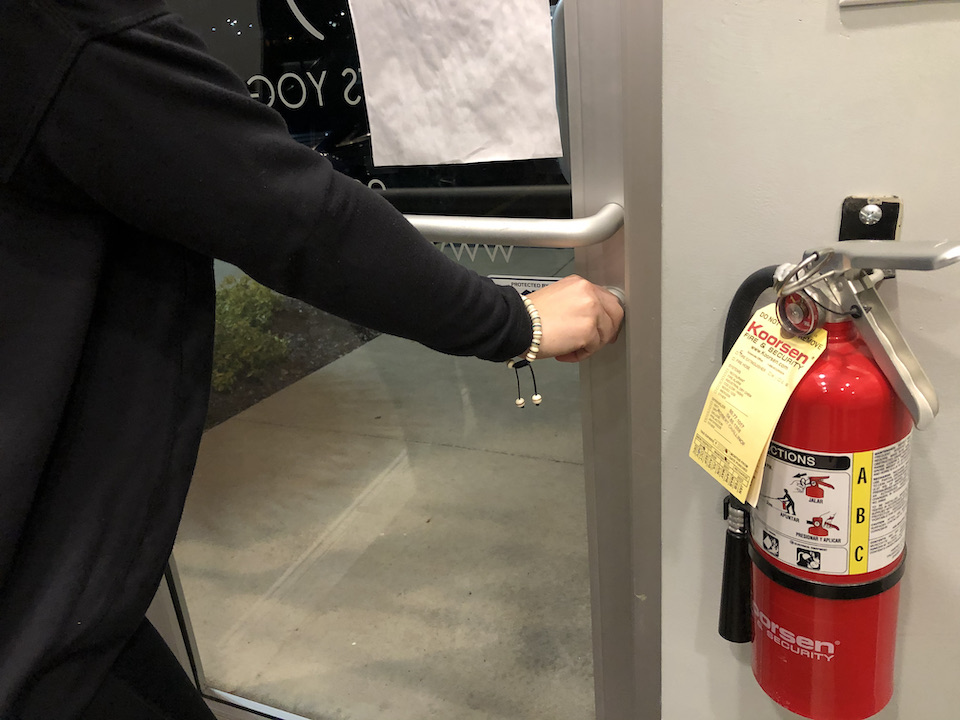 4. Check for hard cover, such as a a closet, desk or something else you can get into or behind.
5. Have a plan. When someone comes into the room and tries to harm you, how will you react? Remember, the body won't go where the mind hasn't been.
As always, (using an unloaded gun with no ammunition in the room) practice removing your firearm from your concealed carry purse in different yoga poses. Also consider how and where you will position your purse so you have the easiest and fastest access.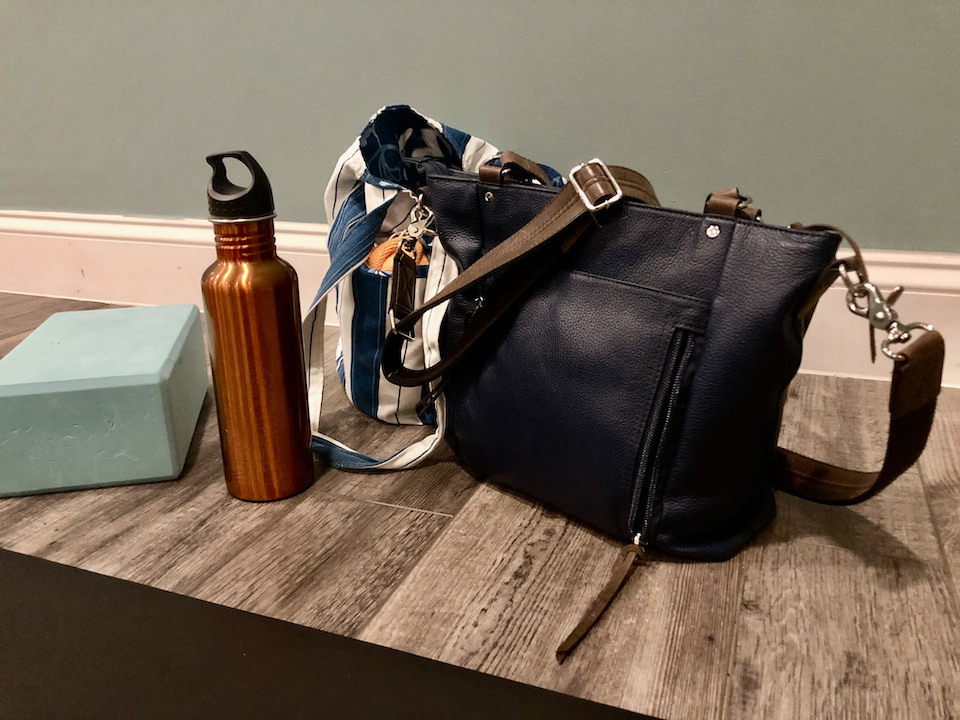 In case you're wondering, I'm still attending yoga classes regularly. My hair now stays in a ponytail and my GTM purse always joins me.
Read more uses for the GTM-107 here.
Namaste!
This article originally appeared in Women's Outdoor News here.