Geneva-on-the-Lake: Ohio Wine Country
I took a spur-of-the-moment trip to Geneva-on-the-Lake in Northeast Ohio in February. Never having been there, I wasn't sure what to expect. Following are some highlights of that trip.
The Lodge at Geneva-on-the-Lake
On the suggestion of a friend, I called The Lodge at Geneva-on-the-Lake to find out if they had any rooms vacancies. Shockingly, they only had one room available, even in this off-season. I took it; I wanted to get away for the weekend.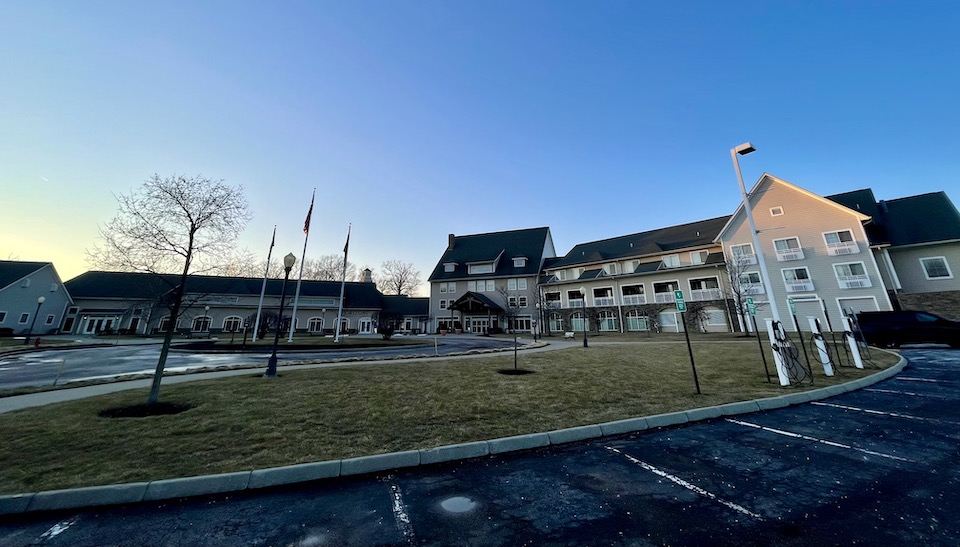 I usually wouldn't choose such a lavish room, the king suite, but it was the only one available. The decor was lovely in the living room, which also had a small kitchenette and table. The large bedroom had a dressing area with a sink and a separate bathroom. Both rooms also had a flat-screen TV.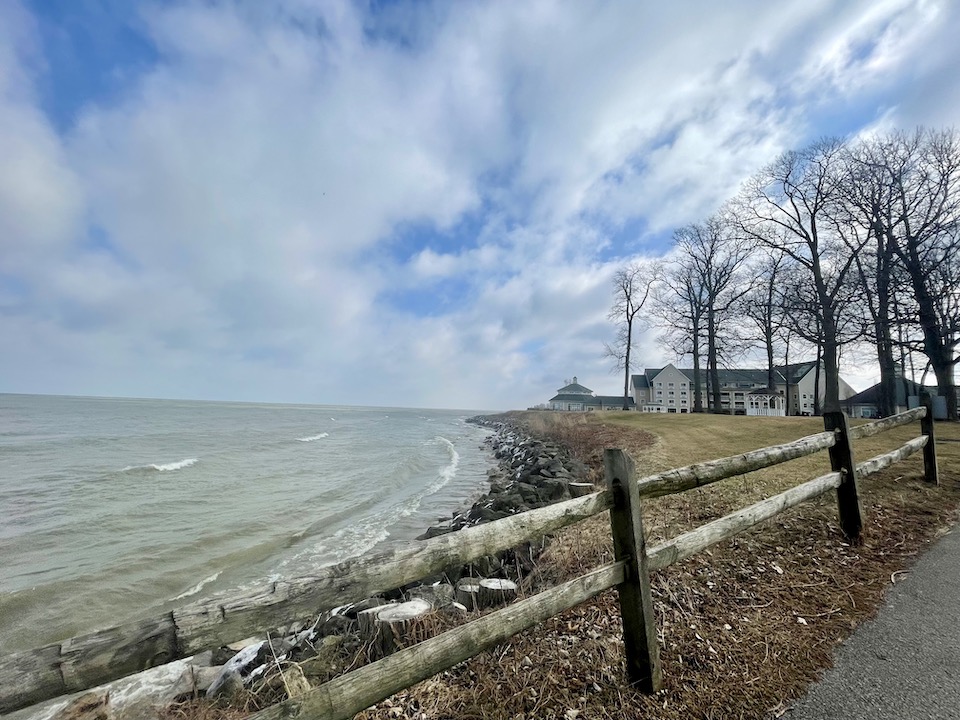 The weather was cold and windy, but we walked outside, around the lodge. Large indoor and outdoor pools, hot tubs, bocce ball, shuffleboard and a giant chessboard are just some of the amenities. It would be enjoyable in warmer weather.
The Wine Shuttle
My same friend who suggested we head to Geneva-on-the-Lake for a getaway also said we needed to take advantage of the Ohio wine shuttle offered by the lodge. We arrived just in time to catch the 12:30 shuttle that drove us to visit three different wineries, spending an hour in each.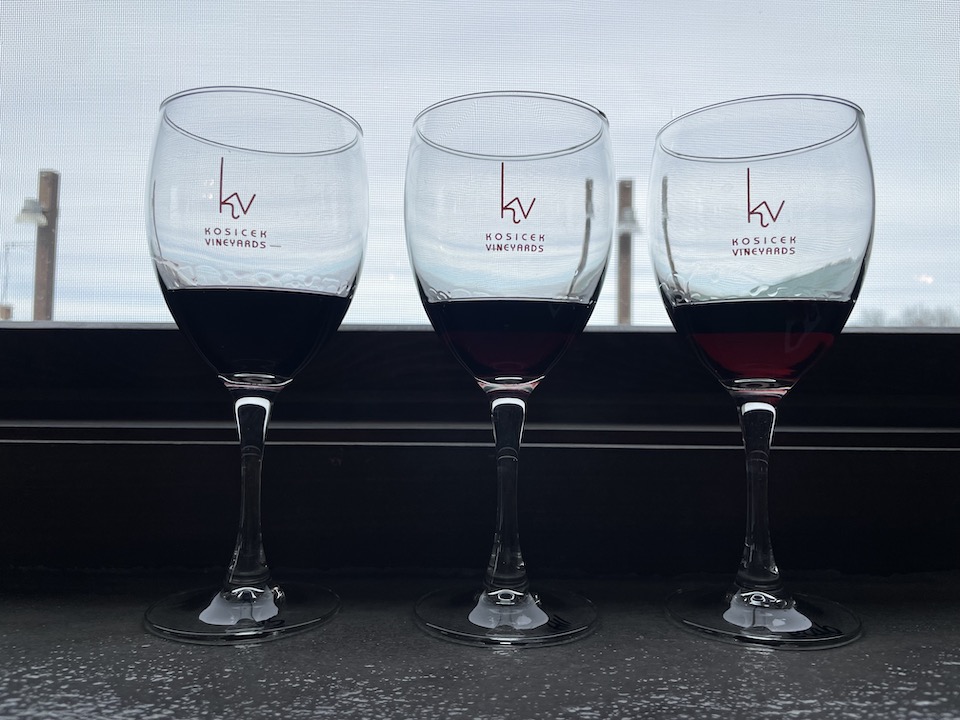 The first stop brought us to Kosicek Vineyards, a third generation vineyard founded in 1929. We enjoyed a tasting a red wines with a view of the vineyard.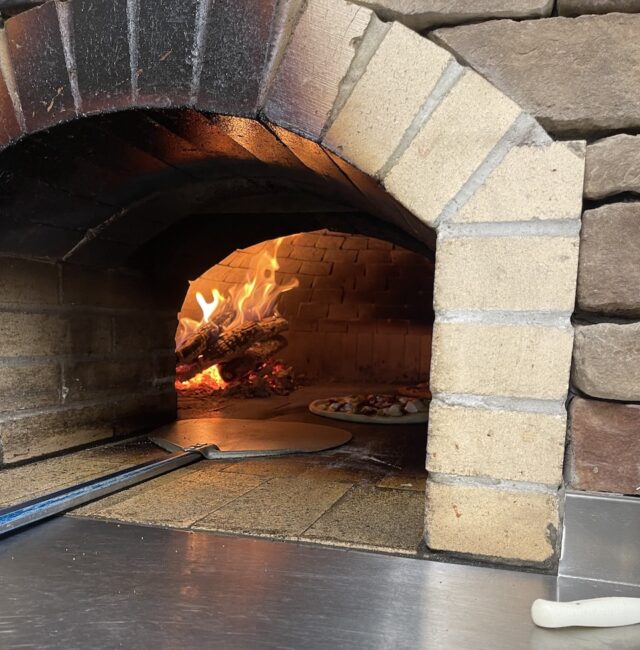 Our second stop was Stonegait Winery. The shuttle bus driver mentioned this would be an excellent place for lunch. What more could one ask for than a delicious wood-fired pizza and a glass of wine by the fire?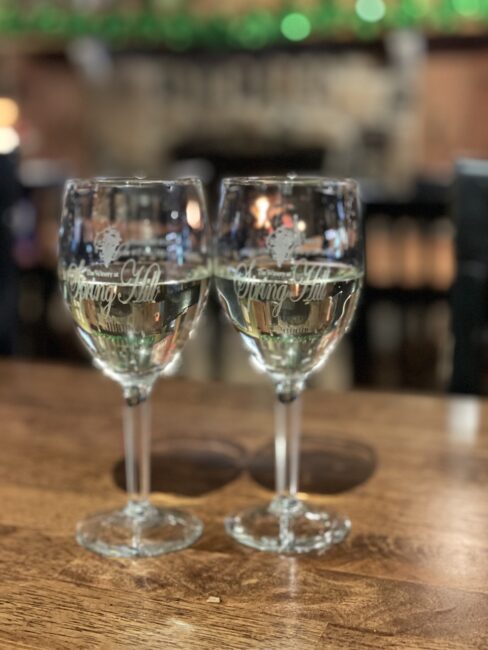 The Winery at Spring Hill was the perfect stop for our final winery. We sampled white wines while sharing a yummy dessert.
The wine shuttle was well worth the money. It allowed us to sample and taste various local wines without worrying about driving. Plus, we enjoyed all this before we even checked into our room!
I highly recommend taking a trip up to Geneva-on-the-Lake. You may want to make your reservations for the lodge sooner than later, especially if you plan on visiting in season.