Rosy Pickled Eggs: Hard-Boiled Eggs and Beets Recipe
My taste buds have had weird obsession with beets lately, that doesn't seem to want to go away. Luckily, I've found a way to add these beets to another obsession of my pallet, pickled eggs.
Thankfully, a dear friend entertained my obsession with a mason jar filled with Rosy Pickled Eggs. Needless to say, "I'm hooked." Luckily for me though, no one else in my family has the love for this mouth watering culinary delight.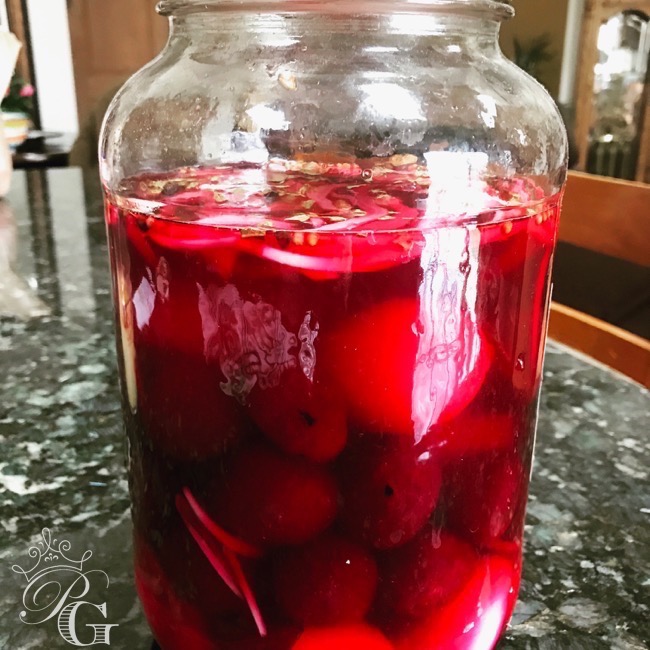 So, I share with you the Rosy Pickled Eggs recipe I've adjusted a bit.
Rosey Pickled Eggs
What You Need:
2 -16oz. cans of small beets
1 cup of white vinegar (you can also try apple cider vinegar)
2 cloves of garlic
1 bay leaf
2 teaspoons of mixed pickling spices
1/2 teaspoon of non-iodized salt or sea salt
12 -18 hard boiled eggs, peeled. (Recipe for perfect hardboiled, easy to peel eggs to follow.)
1 medium onion, sliced and separated into rings.
1 wide mouth, 2 quart mason jar (We buy those giant jars of pickles so I use those sometime.)
The Recipe:
In your 2 quart mason jar, combine beet juice, vinegar, 4 cups of water, garlic, bay leaf, pickling spices and salt; mix well. Alternate layers of eggs, onions, and beets; cover and refrigerate for several days. Enjoy!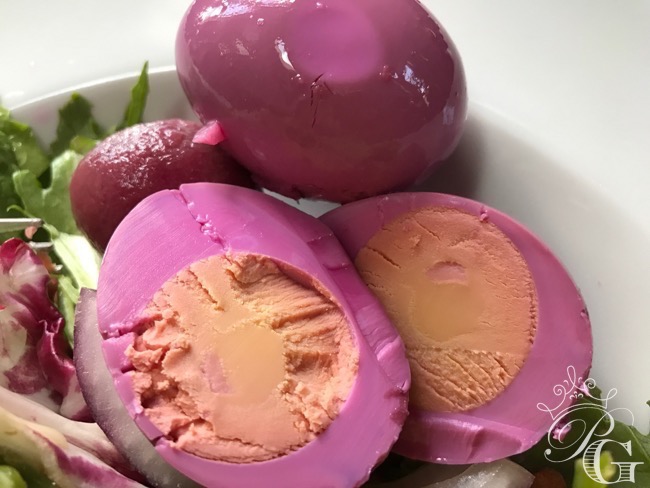 Perfectly Easy to Peel Hard Boiled Eggs
Set your eggs on the counter, allowing to come to about room temperature. Find a pot that, when half filled with water will fit all the eggs you want to boil. Bring the water to a boil and reduce to simmer. CAREFULLY add your eggs. I use a slotted spoon. Set your timer for 16 minutes. Return water to a boil, cover and reduce back down to simmer.
When your timer goes off, carefully bring the pot to the sink and start adding cold water. You'll want to cool the eggs off as fast as you can. I drain all the hot water, start adding cold and then some ice. Once the eggs cool down start peeling.